Residential & Commercial Repair & Upgrades
In The Orlando Area
Need an upgrade? STOP!
Don't go anywhere until you call us!
Trust your upgrades to the professionals!
We specializes in Repairs and Upgrades. We have the mobile inventory to service your computer on site, allowing us the ability to expedite immediate satisfaction under your watchful eye. You can relax knowing your computer data is safe, no more worrying about what others can do with your private data when no one is watching.
All of our parts come with a warranty.
Our purchasing power always allows us to be competitive.
Contact Us
Here are some of the most common services we provide:
Install SSD Hard Drives
Add Memory
Upgrade CPU
Video Card Upgrades
Replace Laptop Screens & Keyboards
Upgrade Windows OS
Upgrade Speakers
Replace DVDRW Or Blue-Ray Burner
Add Additional Fans For Cooling
Add A Wireless Router Or Extender
Apple Mac
Upgrades & Repairs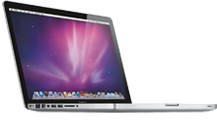 Apple Upgrades & Repairs
We can ugrade & Repair all apple products.