Residential & Commercial Data Recovery
In The Orlando Area
Damaged hard Drive? STOP!
Don't make it worse!
Trust your hard drive to Data Recovery professionals!
If your computer no longer starts, exhibits a blue screen or make a clicking noise, these are some of the signs your hard drive may have failed.
Tampering with the computer can make the problem worse, and we suggest you immediately contact BlueKite Computers for a professional diagnosis as to what is causing the problem, so as to preserve your data.
If the hard drive has failed, we will install a new one and reinstall the Windows operating system, so that your computer is operational again.
We do all phases of Data Recovery from failed hard drives, helping you to extract important data, as well as valuable photos, documents and email.
Performing data recovery on flash drives, We are experts in recovering deleted, formatted and erased hard drives.
Digital cameras and cell phones are also our forte as we can retrieve information from these devices, preserving contacts, images, text messages, etc.
When we are unable to do data recovery because of an internal error, we have the resources that are capable to do recovery for much less than our competitors.
There is no charge if your hard drive was so damaged that your data is completely irreplaceable.
Contact Us
Here are some of the most common data recovery services we provide:
Apple Mac
Data Recovery Service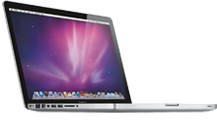 Apple Recovery Repair
We can recover your data on all mac computers and devices.